Please telephone Kevin Burge or Darron Maggs anytime for friendly advice on 01452 452015
If you've never used a house clearance firm before, you might have some initial questions. Our FAQ's might help, but we'd prefer you to call or email us for great advice.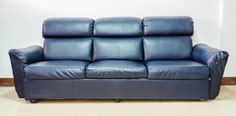 In order for us to reuse, sell or donate to a charity, upholstered furniture including armchairs and sofas should have the original fire safety labels still attached. If it doesn't have them, we will literally take the sofa apart to ensure the wood and metal components are recycled. Furniture manufactured before 1950 is exempt from these regulations.
Please telephone us anytime, seven days a week, on (01452) 452015 for expert advice.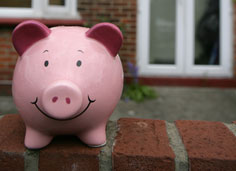 Our competitive charges are fully inclusive of labour, insurance, fuel, and waste disposal charges. We are not registered for Vat which automatically makes us 20% cheaper than some other house clearance firms.
We are licensed and insured to remove your waste. Recycling as much as possible it pays to be green.
I need to arrange a house clearance of a property in Gloucestershire that belonged to my parents. Will this be expensive? How much will it cost me?
Pricing is the most common question we are asked and probably the most difficult to answer without seeing how much furniture, bric-a-brac, rubbish, and other items there is to be removed.
We promise we will carry out the work for you quickly and in an ethical manner at the very best price possible. We might be able to carry out the house clearance at no cost to you if we feel our expenses will be covered by the future sale of the cleared items.
We live hundreds of miles from Gloucestershire but need to get the clearance started. Can you collect keys from a neighbour?
We are very happy to help you in any way possible and are very happy to collect keys for access. In the past, we have collected keys from neighbours, estate agents, letting agents, and solicitors. Don't forget that you can post the keys to us if needed.
The house clearance will be at a relatives I used to stay with when I was a child. I remember there used to be a large sideboard and dining table I used to admire. Can you get them delivered to me?
Yes, of course. We are happy to get any items you would like delivered to you, either by ourselves or a courier if you are further afield. We have great contacts and will get the very best price for you. We recently got a large antique leather settee delivered from Gloucester to Kent for just £49.00 fully inclusive.
Can you send me 'before and after' photographs of the house clearance?
We are very happy to document the clearance for you and send photographs via email. We can even send you a video of the works being carried out if that would be useful.
Do you mind if we take the best items of furniture and bric-a-brac out of the property ourselves, leaving behind just the items that we don't want to keep.
Yes, of course you can and this happens frequently. You are simply employing us to carry out the house clearance for you and we will remove whichever items you tell us need to go. Our quotation will be based on the items we are expected to move.
I have a shed that needs dismantling and taking away. Can you help and what is it likely to cost?
County Clearance can certainly help with this, and because a timber shed is almost 100% recyclable, the cost would probably be around £80 as long as access is good and we can park the van nearby. This is based on a 6ft x 4ft sized softwood overlap shed. Larger sheds, and sheds made from a hardwood (they are heavier) will be more expensive. However, we promise to offer the very best price we can based on your specific circumstances.
Are you insured and do you really donate to charity?
County Clearance are fully insured, including public liability insurance, and authorised by the Environmental Agency to transport and dispose of waste products. We donate many items to charity and various community groups. The British Heart Foundation, The Salvation Army, Sue Ryder and cancer charities are personal favourites, but let us know if there is a cause you would like to help.
I have a question about arranging a house clearance that is not answered on this page. How can I get in touch with you?
You can call us anytime, seven days a week, on (01452) 452015 for expert advice and a no-obligation quotation.
Alternatively, you can send your question or enquiry to us by email at clearance@countyclearance.co.uk and we will try to respond without delay.