Please telephone Kevin Burge or Darron Maggs anytime for friendly advice on 01452 452015
If you have suffered a bereavement and need help in organising a house clearance and the disposal of personal items, you will find us sympathetic yet practical.
Not surprisingly, much of the house clearance business that we carry out is on behalf of bereaved families and individuals. We've been in the same position ourselves and understand that to clear a property of possessions and effects in these difficult circumstances can often be a stressful, upsetting and very daunting process. We can offer you a helping hand with our practical yet dignified approach to the house clearance process.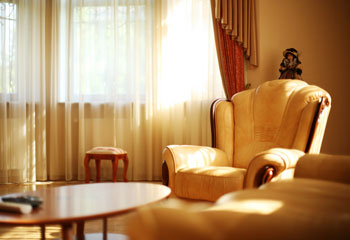 Everything will be treated with respect and nothing will be thrown away without your consent. We will work very closely with you during this difficult time. Many clients get comfort from knowing that we try to reuse and recycle as much as possible.
Please telephone us anytime, seven days a week, on (01452) 452015 for expert advice.
In our experience, there are several different approaches to dealing with the clearance of a property following a bereavement. Some customers, particulary those who need to sell the property, or hand the keys back to a landlord, find it easier to dispose of the furniture and effects quickly, and ask us to deal with it on their behalf.
Other customers feel much more comfortable and happier taking a slower approach to clearing the property. Often, we will be asked to clear certain rooms only, or maybe just the larger items of furniture. A few months later, we are asked to return and take some further items and effects. There is no rush, we are very happy to work at your own pace. This process can continue until the property is finally emptied.
After being let down by another firm you helped me out of a sticky situation. I phoned you on the Monday and the flat was empty and cleaned by Wednesday evening. I am grateful and happy with the fee charged.
Miss BP, Winchcombe, Near Cheltenham
If during the clearance of a property we find important paperwork such as birth certificates, marriage certificates, deeds or passports, we will keep these safe and return them to you. If you do not want them, we can dispose of them securely.
If you want to keep certain pieces of furniture yourself, or maybe a family member would like to keep an item, we can arrange to deliver it for you. In the past, we have arranged shipping of furniture and personal effects all over the UK for clients.
We carry out regular work for several firms of solicitors and care homes in Gloucestershire. If you are not local, or it is difficult to travel to Gloucestershire, we are very happy to communicate using email or the phone. We can collect keys, maybe from a solicitor or estate agent, and will keep you informed at all times. We can email you photographs or a video of the work we have carried out to ensure you are happy with our high standard of work.
As a small family business, we are not limited to office hours and call you at a time convenient to you to discuss matters. In the past we have worked for families in various countries around the world and have arranged to speak to them on the phone at a time suited to their own time zone. We really will try and fit in with your needs at all times.
You can call us anytime, seven days a week, on (01452) 452015 for expert advice and a no-obligation quotation.
You can email your message to us at clearance@countyclearance.co.uk with your enquiry.